Complete Story

03/25/2019
A New Approach to Sell Yachts Quickly and Maximize Value
by Peter Amos, Essex Yacht Sales
I am a yacht broker for

Essex Yacht Sales, a CPYB Endorsed Brokerage in based in Essex, CT. I am a member of YBAA and am greatly looking forward to earning my valued CPYB in 2019.
We hear all too often that some boats take just too long to sell. A review of the 'days on market' in any of the MLS shows this problem very clearly. I believe there is a solution, and I am excited about a new, dedicated boat auction platform that will drive timely transactions, to the benefit of owners and brokers alike.
So, I am assisting Jack Mahoney, CEO of Boathouse Auctions Inc., a YBAA Affiliate Member, in launching a new Auction Platform. Many of you may have heard about this, but it may be worth repeating. We built Boathouse Auctions – to help yacht owners and their brokers solve the 'problem of time'. We put control, in terms of sale date and minimum acceptable price, in the hands of the yacht owner and broker, while at the same time providing attractive opportunities to buyers able to act with urgency.
Boathouse Auctions online yacht auction platform offers owners of high-quality yachts an alternative to what could potentially be a long traditional market sale by allowing them to discount potentially heavy carrying costs in exchange for a time-certain solution that delivers equivalent net proceeds, or better, adjusted by time.
We offer all different types of vessels united by the common thread of quality – power and sail, large and small, new and brokerage. With the 2019 season well under way, Boathouse Auctions announces three April auctions:
106′ Broward M/Y 2006 Raised Pilothouse – Auction begins April 8th
See the video of the owner discussing this boat, as well as interviews with the captain, Rick Sandstrom, and the listing broker, Jason Dunbar of Luke Brown Yachts.
This pristine luxury motor yacht is selling to the highest bidder, without reserve.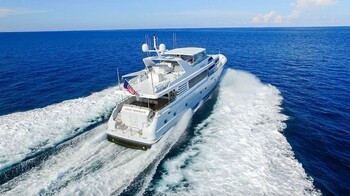 86′ Stephens M/Y 1975 Forward Pilothouse - Auction begins April 12th
This 4,000 nm range motor yacht is selling to the highest bidder, without reserve. Listing broker is Jim Wetherald CPYB, with Wellington Yacht Partners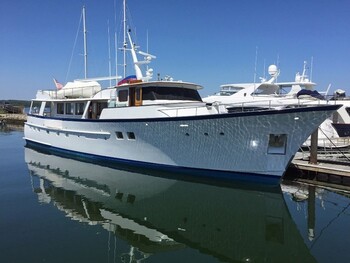 43′ Winthrop Warner/Paul Luke Cutter 1949 - Auction begins April 26th
This authentically restored classic wooden sailboat is a donation owned by Block Island Maritime Funding. Reserve (opening bid) is $20,000.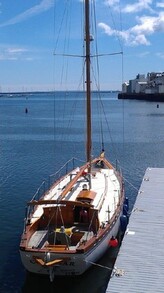 We built Boathouse Auctions to help brokers and their clients sell vessels faster. We're a broker-loyal platform – whether you're a listing broker representing an owner, or a broker representing a buyer, commissions are always paid in full.
Brokers will be interested to know:
Your client chooses the date they would like to sell their vessel
They set a "reserve", or minimum, they're willing to accept
There are absolutely no fees to the broker nor owner to list or sell on our platform
Broker and co-broker commissions are always protected and paid
The end-to-end process takes about six weeks, sales are final and unconditional Boathouse Auctions announces three auctions in April
Buyers pay a 5% fee based on the winning bid
Boathouse Auctions is currently accepting vessels for May auctions and later. For more information go to www.boathouseauctions.com or call 203 530 3870
---