An "As-Is" clause does not mean that a buyer assumes all risk, but you probably already know that. However, there are many situations that can leave a broker, well… broker! Sometimes it takes the form of a lawsuit, sometimes of bad publicity or a negative reputation, and sometimes a bit of both. After all, a broker's responsibility is not really over just because the paperwork is done. In many states, proof of fraud, negligent misrepresentation, or unfair acts override the as-is clause putting the liability back on the broker despite a contract that suggests otherwise.
The CPYB study guide actually states, "A listing broker has the responsibility and an obligation to both a fellow broker and a potential buyer to provide the most complete and accurate information on the listed vessel as possible, even if the information contains negatives." Simply asking the current owner if the vessel has a negative history isn't going to cut it. In fact, they might not even know! We are all aware of several lawsuits in which the broker was found liable for the history of the vessel despite an "as-is" clause. Not only were the named brokers personally held responsible for the damages, their reputations were permanently scarred.
And what happens when you are "sure" of the history, feel confident in the vessel, find the perfect buyer, and set up the survey? The buyer shells out hundreds or thousands for a survey only to discover the vessel is a prior loss. Do you think that buyer will look to you for the next boat? What about that buyer's yachting friends? Who do you think gets blamed for not having that information prior to a survey? Word travels fast, for better or for worse.
Something else that needs to be considered when selling a vessel with a history is whether or not the manufacturer will still honor the warranty. Many manufacturers will NOT honor warranty work if the vessel has suffered damage unrelated to the warranty. If you are advertising a boat as still being under factory warranty, you better verify that the warranty hasn't been void by the manufacturer! In this case, both the damage and false advertising could create issues for you as the broker.
We've all seen the statistic from Hurricanes Irma and Harvey- 63,000 insurance claims. But did you know that neither Florida of Texas require insurance? What do you think the actual number of damaged boats from those storms amounts to? We may never know! What we do know though, is that those boats are showing back up on the market by the hundreds. Guess where they are NOT showing up in droves… Florida and Texas. The owners of these damaged boats are finalizing their insurance claims and in many cases, are allowed to keep the vessel. Throw a few grand into repairs or cover-ups and send the boat on its merry way, a long way from hurricane stricken cities. Now the burden is on you as the broker, and your customer as the buyer, to uncover the damage that may have not even started to present itself. If you miss it, guess who will be named when that vessel fails?
Boats can't talk. The responsibility is on you to do it for them. Don't waste your time, the buyer's time, or the seller's time. Do your due diligence. Verify the history. Get the facts from the seller. Confirm it with the marina where it was kept, the yard who performed the work, or the state where it was registered. Look up the documentation history: Does the story fit the facts? Be informed on typical types of fraud associated with that manufacturer or type of boat and be able to perform your own visual survey. Or better yet, partner with a local surveyor that can do a quick check. You won't be able to provide that to the customer, but you'll be well informed on the condition and will be able to write an advertisement well within the guidelines for accurate representation of the vessel. And of course- the simplest method is to run the history! You can verify registration, documentation, titling, and negative events in one seamless report that can be shared with the buyer and seller as a third party verification on the vessel.
Caroline Mantel is the Director of Business Development for BoatHistoryReport.com and a YBAA Affiliate Member.
For further information on BoatHistoryReport.com please contact Caroline at Caroline@boathistoryreport.com
---
Maybe you've heard of or visited a website that uses a new .boats or .yachts domain name. Consider master.yachts for example, who transitioned to their new TLD name in 2017. Other companies have started to follow suit, including Sea Ray and Bass Pro Shop, who have purchased a combined 66 new .boats and .yachts domain names. What's the story behind these names? Why are these new URLs something your business should consider?
In 2015, ICANN (Internet Corporation for Assigned Names and Numbers) introduced over 500 new endings for URLs-- also known as top level domains, or TLDs-- to help create more opportunity in the domain name market. These are meant to give relevant alternatives-- like .boats and .yachts-- to traditional domain endings like .com and .net. Even if you are are happy with your current domain name, Google recommends choosing a new TLD for your business[1] based on five key benefits:
Branding
A new, shorter and more descriptive domain name allows you to quickly communicate the value of your business and the services you provide. For example, MikesYachtSales.com would be more quickly described and better branded by using "Mikes.Yachts" as a URL instead.

Availability
Because these new domain names are relatively new to the market, there is great opportunity to seize valuable online real estate. For example, newyork.yachts or bargain.boats would provide great SEO opportunities to reach new customers looking for the services you provide. These short, relevant, descriptive names are simply no longer available in .com and .net.
Brand Protection
Even if you are happy with your current traditional domain name, it's a good idea to secure your company's .boats or .yachts URL now. Purchasing your name quickly prevents the competition from registering your name or similar competitive URLs, and it also allows you to take advantage of early domain market conditions and pricing. You can always redirect your new TLD to your current website if you're not ready to change over your web address.

Memorability
Less characters means easier to remember-- particularly when you are using an email address. As in our earlier example, referring a client to mike@mikesyachtsales.com takes more characters and is more difficult to recall than mike@mikes.yachts.
Perception
Remember when you first heard about mobile websites and wondered if it was something you needed to worry about? These new TLDs give us a chance to learn from the past. According to Google, "new TLDs will eventually be as common as traditional domain endings". Purchasing a .boats or .yachts domain today prepares you for the future and sets your business apart as a trend-setter in the industry.
The biggest question about new TLDs is regarding organic search results. Do new TLDs help improve your website's SEO value and ranking? Currently Google considers all domain endings as equal. However, new domain pioneers including .Cars and .Motorcycles have published case studies proving how their new domain endings have helped companies beat their .com competitors in search results right from the start. While Google doesn't specifically give preference to new TLDs yet, industry-specific domains have been proven to make your site more relevant in search results.
Still have questions about new domains? Dominion Domains has a team of experts that can help and provides a 10% off discount exclusively to YBAA members. Contact us at (757) 774-6272.



[1] https://domains.google/learn/traditional-vs-new-domain-endings.html#/
---
In recent months, you've probably received communication from some of your favorite websites or entertainment apps such as Netflix, Twitter, Facebook, Amazon Prime or Verizon. These communications have been prompted by the General Data Protection Regulation (GDPR). Many businesses in the U.S. assume that GDPR doesn't apply to them since it's a European-based regulation.

Think again.

The media has covered GDPR extensively in recent months - from Forbes' recent article, US Businesses Cannot Hide from GDPR, to additional coverage on CNN and multiple technology media outlets - but, the marine industry media has not published much information about GDPR. So, there's no wonder that brokers, dealers and OEMs have questions about GDPR!

We've summarized the highlights below to help make it easier to understand what GDPR is and what it means for our industry.

What is GDPR?
The European Union's General Data Protection Regulation (GDPR) represents the most significant change in data protection law since the inception of the Internet. GDPR takes into account how information is collected and stored differently since the rise of the digital economy which rendered the previous legislation, the Data Protection Directive of 1995, obsolete. GDPR was passed in 2016, with enforcement beginning May 25th, 2018.

Who is subject to GDPR compliance?
The GDPR's scope is significant as it covers companies and organizations that utilize or store personal information of European citizens globally, natural persons in the EU or companies operating in the EU; therefore, its remit includes most organizations anywhere in the world. A company is subject to GDPR compliance if it:
Has a presence in any European Union member country
Presence can be as simple as having a website that can be viewed in that country.


Has customers or clients based in any member country of the EU
Customers or clients are people that are buying something from you or are interested in buying a product or service.


Works with suppliers based in any member state of the EU
Any parts, services or contractors that are based in Europe count.


Conducts marketing efforts in any member state of the EU
Emails, display ads or promotions that are delivered to EU citizens can be considered as "marketing efforts."


Has employees, investors, or customers who have citizenship (even dual citizenship) of any member state of the EU
The US is a nation of diversity with residents and citizens from all over the globe. It's estimated that anywhere between 1 and 8 million Americans have dual citizenship.
How does this affect the boating industry?
The boating industry is a global marketplace. Your customers and prospects are citizens of various countries throughout the world - even if they reside in the U.S. If your customers and prospects visit Europe, they are protected by GDPR while there.

When your business has any communications or transactions with customers via phone, email, social media or website, it is highly likely that your business stores their personal information/data in some way. And, the storage of personal information is what GDPR was designed to protect.

What is considered personal data?
According to the GDPR directive, personal data is any information related to a person such as a name, a photo, an email address, bank details, updates on social networking websites, location details, or a computer IP address.

What are the consequences of non-compliance?
The most serious penalties include fines of €20 million or 4% of global turnover, whichever is greater.

What does GDPR-compliant mean?
The GDPR requires organizations to implement reasonable data protection measures to protect the personal data of consumers and employees against data loss or exposure. To achieve that goal, the law regulates all areas related to data management and processing, from obtaining user consent to setting up company-wide data protection practices and handling data breach incidents.

My business doesn't sell boats outside of the U.S., so how does this impact me?
The impact of GDPR is far-reaching, regardless of whether you are located or do business in the EU or US. It's important that you educate yourself about GDPR and consult legal counsel if you think it is necessary.
While experts are still learning the details about how GDPR will be enforced, technology experts in both the U.S. and in Europe agree on one key aspect: Know what data your business stores. If you know your data, you'll know what is needed to be prepared.
---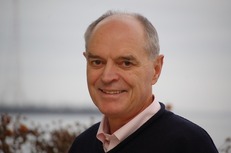 Not sure why you need to be a Certified Professional Yacht Broker? Consider this for a moment. Would you go to a physician who was not an MD or DO? How about a Dentist who was not a DDS or DMD? An accountant who was not a CPA? A nurse who was not an LPN or RN? A lawyer who was not a JD? A professor who was not a PhD? You get the picture; these are all professions where a demonstrated level of competence is required in order to practice. The CPYB designation is intended to show the public, others in the industry and your peers that you too are a professional in your chosen field and that you are committed to a continuing education program.
---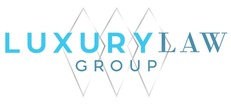 Luxury Law Group, is pleased to announce its partnership with the Yacht Brokers Association of America (YBAA) and sponsorship of their Certified Professional Yacht Broker program (CPYB). Awarded only to the most qualified brokers, CPYB certification is the boating industry's brand of excellence for yacht sales professionals throughout the United States and Canada.
---
Reach the leaders in the boating industry through these advertising options. YBAA members can advertise on the YBAA Website and in the monthly Yacht Broker e-News. The e-newsletter reaches over 2400 industry contacts in North America and the world. Consider placing your company logo on the YBAA website for all members and visitors to see on each page. It's an investment that will create new opportunities in 2018 and beyond.